The French president Francois Hollande, last week snubbed British Prime Minister David Cameron at his drive to reduce the proposed EU budget, in which he eventually succeeded. As Cameron walked into the meeting he said:
"The numbers are much too high. They need to come down – and if they don't come down there won't be a deal"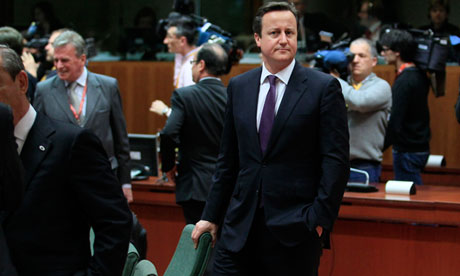 Cameron managed to convince German chancellor Angela Merkel and the two EU presidents, Jose Manuel Barroso and Herman Van Rompuy to agree to put forward a lower EU budget as individual EU countries were tightening their belts. This is the first time the EU budget has been reduced. Hollande was due to attend the meeting but did not show up. Instead, he met the leaders of Spain, Italy and Poland – a rival group of southern and eastern European nations that all favour a bigger EU budget than Cameron. Hollande was keen to preserve measures to boost economic growth and called for an EU budget that:
"Includes savings that do not weaken the economy, has sufficient money earmarked for agriculture and support for poorer regions, while still promoting innovation and protecting the most vulnerable"
The budget still has to be approved by the European Parliament. There are fierce debates over whether the vote should be secret or open and transparent. The UK Labour party supports an EU budget cut but Hannes Swoboda, President of the Socialists and Democrats Group in the European Parliament stated that the proposal circulated cuts priority policies that could foster growth and employment. As the budget outlined is for seven years, there are calls for flexibility, so that adjustments can be made without it going back to the European parliament for approval.
Author :
sanchia
Print